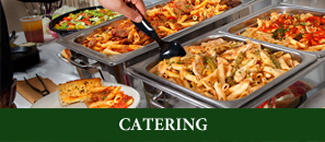 For a hassle free event we are the one call solution for your catering needs. We always guarantee on time delivery and we will make you look good. Visit EZItalianCatering.com or call our catering hotline at 410-684-2002. To help you relax we offer 24/7 and last minute online ordering, individual options from our dining room menu (e.g. gluten free), corp. accounts and all-inclusive pricing. See why
we are the leader in Italian catering.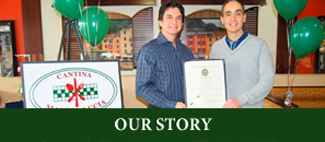 Discover an authentic Italian restaurant in Hanover, Maryland. Cantina Mamma Lucia serves up delicious, traditional Italian food that your whole family will love. Founded in 1989 by Francesco, Dominick, and Anthony D'Antona, our family-run restaurant combines down-home Italian cooking with originality and creativity. Those same three brothers still own and operate the restaurant and catering service. Read more...